Digital marketing trends have become unavoidable and invaluable for marketers. An increasing number of customers are looking for marketing tools and tactics. WordPress powers more than 50% of websites on the internet, a considerable percentage of the people are marketers. There are various marketing tools and WordPress plugins that supercharge your marketing campaign and help you reach your targeted goals in no time.
WordPress plugins help to track keywords, enabling you to rank your site on the top position. Before jumping to the WordPress plugin list, let's have a quick look over digital marketing bases. It's not about promoting or posting content on social media; the term is vaster than your imagination. There are hundreds of factors, including the following:
Lead capture;
Search engine optimization (SEO);
Website visitor behavior observation;
Optimizing registration form;
Analytics;
Data visualization.
The aspects of digital marketing don't end here; there are many more. All digital marketing aspects combining helps you to protect your business reputation online. From individuals to every size of brands, WordPress users come from a walk of life. Marketing professionals love WordPress for numerous reasons; the CMS platform is SEO-friendly and flexible. However, there are multiple plugins to choose from; there are many which marketers love to use.
What is a WordPress Plugin?
Plugins can easily use software that contains a group of features and functionality to add to the WordPress website. They can be new features or extended functionality to your WordPress websites. It is mainly written in PHP programming language and integrated seamlessly with WordPress. 
There is a famous saying in the WordPress community that "there is a plugin for everything." It helps users to add recurring features without the need to know a single line of code. There are multiple WordPress plugins available which you can consider using in your day-to-day life to make your marketing campaign a success.
WordPress Plugins for Marketers: The Complete List!
There are more than 56,000 WordPress plugins available these days. WordPress plugins enable you to improve a website's functionality by combining capabilities and features that you can't find in the standard system. 
From SEO-friendly and secure WordPress site to a writing tool to analytics, plugins help arrive at any solution you are looking for. It helps you keep your website speedy and save your time and effort if it is used efficiently. Let's check 7 WordPress plugins that you can use to boost your marketing campaign.
Are you looking to add customizable and complex forms to your branded site? Then Gravity Forms is the best option to choose. The plugin enables you to develop multi-step forms, quizzes, polls, surveys, and much more. With the plugin, it becomes easier for you to build intelligent conditions and rules.
For instance, you can build a rule to limit domains accepted on the forms to exclude non-branded domains such as Gmail or any other from your competitors. However, you can even set integration with multiple tools like Zapier for automation flows and HubSpot for marketing. Gravity Forms integrated with payment systems like Stripe, Paypal, or any other make it easier for you to accept payment directly through forms.
JetPack is a must-have WordPress plugin for every WordPress site. The plugin comes with unique features for the website, helping brands boost sales and drive traffic. It allows you to increase the website to its peak and make it successful. JetPack also helps to take adequate care of the website's security measures and its performance, traffic growth, image optimization, appearance, and much more.
For a performance boost, JetPack decreases downtime at peak hours. As a result, your branded site loads faster, helping you to provide a better experience. WordPress plugin offers advanced analytics, a great-rounded ad program, and integration with mobile apps. While developing and marketing an on-demand grocery delivery app, individuals use this plugin as its help to improve the overall performance and speed of the branded solution, resulting in enhancing the visitor experience.
Rank Math is a plugin that manages search engine optimization. It comes with a broad range of features that help improve your site SEO and make it SEO-friendly. As a marketer, you might be knowing about the benefit of SEO. It allows you to drive high traffic compared to any other source. Moreover, for enjoying the advantages, you need constant optimization efforts, and this is where Rank Math grabs the light.
Rank Math is an intelligent SEO plugin that eases the task of your SEO team by enabling them to focus on brand growth and sales. From high-quality backlinks to schema markup, it sharpens virtually every aspect of the SEO strategy. With a module-based and content analytic system, the plugin makes the site more relevant for visitors.
Through Google XML sitemap, a search engine can index your blog much perfectly. It works in your favor, especially when you try to push any of your blogs to the top ranking. It's pretty easy to use the plugin, which makes it the best choice for most marketers. The plugin makes you walk from start to end, helping you develop a sitemap easily and speedily within a matter of seconds.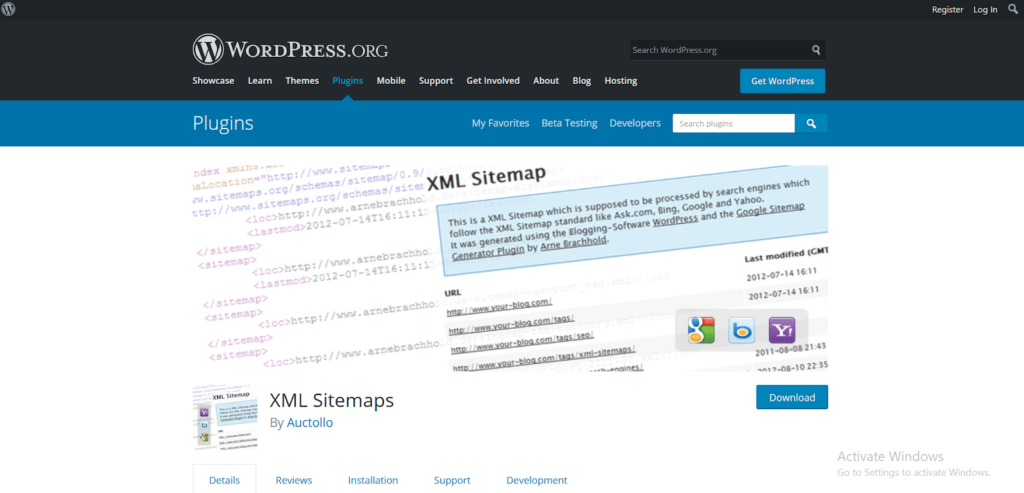 The XML sitemap helps to generate other search engines, including Bing and Yahoo, to better index your blog and drive more traffic in no time. Just like any other plugins, Google XML Sitemaps has millions of installations. And if you choose to download and use the plugin, you have undoubtedly made an intelligent choice.
Just Writing takes WordPress's DFWM (Distraction-Free Writing Mode) to a new level. The plugin offers essential features such as paragraph styling, spellcheck, and many more. It helps you focus on words that constantly drop out of Distraction-Free Writing Mode and implement the initial formatting.
Pretty Link makes it easier and faster for marketers to track and manage your internal website links. It helps marketers track the total number of link hits, shorten links, discover traffic sources, and search out the hosting provider and browser that most website visitors use. As a marketer, you can even use Pretty Link to create redirects like 301, 302, 307, etc.
Pixel Caffeine enables you to manage Facebook Product Catalog, Pixel, and much more through the plugin. The WordPress plugin is best for marketers as it provides them with advanced features such as the ability to track Facebook Ad conversions with the future rich dashboard. 
It gives the ability to build a custom audience based on the last visit time, previous customer behavior, etc. Additionally, the platform keeps the latest Facebook update; hence you don't have to worry about the update now and then.
Summary

With hundreds and thousands of WordPress plugins available in the market these days, it can be challenging to find the best WordPress plugins to suit your requirement. However, having the right set of WordPress plugins can make a significant difference in your brand growth, hence consider the above-listed WordPress plugins to ease your marketing task and take it to the next level.
The primary purpose of presenting the list was to highlight perfect WordPress plugins to their respective categories. If you aren't sure how to use, install and find the best WordPress plugin, you can search online to find more information. There is a lot more to know about WordPress and plugins related to it.
Author Bio
Brijesh Vadukiya
Brijesh is the tech activist, blogger, and internet marketing officer of Elluminati Inc for more than three years. My major concern is to educate people who are interested in technology. I am passionate about helping people in all aspects of SaaS solutions, online delivery business, digital marketing, and other related topics that make tomorrow's world better. I am fond of writing useful and informative content that helps brands to grow businesses.